Description:
Beyond is a design agency dedicated to helping brands make progress by improving their customer experiences. We partner with people who want to design a better future and help shape the world's most ambitious brands.
Join us and become a part of a diverse group of designers, strategists, and engineers who make things people love to use. As we continue to grow and mature our Marketing Team, we are looking for a hands-on, can-do creator and marketer to join us as Content Marketing Manager.
Role Overview:
With an existing understanding of current content marketing strategies, you'll be responsible for building and executing a compelling content function that lives across our site, emails, and social channels. You'll bring what you know about content that performs and partner closely with your client-facing colleagues to mine for (and develop!) subject-matter expertise with the aim of producing authoritative and compelling content—both core and campaign-specific.
The ideal candidate is one who can set, steer, and execute a workable content strategy and wants to be actively engaged in content creation that helps us live up to our ambition to help brands "Go Further."
As Content Marketing Manager at Beyond, you'll:
Set a strategy:
Build and execute Beyond's content marketing strategy, with an emphasis on building awareness and relevance in the realm of Customer Experience (CX) design

Establish a cross-platform approach to content that considers:
The short-form and long-form content on our site, focusing primarily on case studies and articles that improve metrics like our organic search ranking and visitors' time spent on site
How to best use our social channels — currently LinkedIn, Instagram, and Threads — for maximum impact
Our affiliate presence on sites like Digital Agency Network
Email as a key (and currently under-utilised) medium
How content can be integrated into sales enablement materials to support our Business Development Team's key pipeline-generating activities
Other channels where you would recommend we invest
Work across teams:
With support from our Marketing Project Manager: Manage a quarterly and annual editorial calendar and content plan that provides visibility to our leadership team and is clear on content objectives and production needs
With support from our Marketing Operations Manager: Utilise data and analytics to inform the development and evolution of content strategy
Partner with client-facing leads and our Business Development Team to develop content that aligns with target personas and commercial objectives
Create and commission content—
Actively create core and campaign-specific content according to whatever skillset you bring, be it written, photo, video, audio, or some combination
Act as editor for all written content that is produced, ensuring it is on brand, in our voice, and is fit for purpose with the proper keywords, phrases, and crosslinks / backlinks
Work with — and help vet — a collection of external content creators (inclusive of agency groups and individual freelancers) who can produce timely, on-brand creation of content across a variety of formats, like audio and video, in addition to written content
Leverage and experiment with AI as a part of the content creation process
Things that will make you stand out:
5+ years of experience in content marketing, strategy, and/or creation roles
A clear point of view on what relevant, resonant content marketing looks like for a B2B services company
While experience at a B2B company or agency is a plus, we encourage you to apply even if you don't have deep B2B marketing experience. What's most important is that you have an understanding of the ways in which B2C and B2B marketing differ and can bring and hone a perspective on how to use content to drive results
Experience launching content campaigns across marketing channels to increase brand awareness as well as engagement
Demonstrated ability to create content—in whatever form you specialise—as well as direct other content creators in a time-boxed way (including planning and prioritising against business goals)
Excellent writing, cross-functional collaboration, and communication skills
An early career background in a tech-specific editorial or journalistic space is equally as valuable to us as is one that has been consistently rooted in marketing
An eye for content that performs, including the ability to use data to optimise and refine a content strategy
And in return, Beyond offers:
A team of passionate people who genuinely care about what they do and the standard of work they produce
We work on a hybrid, remote-first basis!
8% matched contribution pension scheme
25 days' annual leave, Juneteenth, your birthday off and a paid office closure between Christmas and New Years
Yearly flexible benefit allowance scheme that can be used towards private health insurance, medicash or dental care
A generous learning and development budget and the opportunity to be part of an annual leadership development programme
Enhanced Maternity & Paternity leave
15 days paid for sickness and wellness days
Free eye tests
4x life assurance
A strong company culture that includes weekly meetings, company updates, team socials, quizzes and celebrations We offer a friendly co-working space in our Next15 hub in Great Portland Street
In-house DE&I council and mental health first-aiders
Employee assistance programme with 24/7 advice
Interest-free season ticket loan and Cycle to Work scheme
We do really great Beyond Merch!
Having been named among Sunday Times Best 100 Companies, we believe culture plays a large role in what we offer as an organisation. We actively promote diversity in all its forms across our Studios and we proudly, passionately and proactively strive to create a culture of inclusivity and openness for all our employees.
Beyond is committed to welcoming everyone, regardless of gender identity, orientation or expression. Our mission is to remove exclusivity and barriers and encourage new thinking and perceptions, in a space of belonging. It is not about race, gender or age, it is about people. And without our people being their most creative and innovative selves, we are nothing.
Job Application Link:https://apply.workable.com/beyond-101/j/7E9EE8D9E3/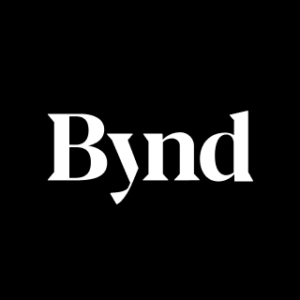 Beyond is a design and technology agency helping companies make progress by improving their customer experiences.
APPLY NOW
Our member agencies are always looking for the best candidates to hire.