Description:
Founded in 2008, WEBITMD is a digital marketing & sales agency focused on helping SMB's and mid-sized organizations grow smarter. We drive our clients' growth utilizing the latest in marketing technology and tactics coupled with an innovative team that act as strategic advisors and even an outsourced marketing department for the clients we serve.
We blend our roots in performance digital marketing with the inbound marketing methodology (a HubSpot Platinum Partner) to produce a powerful business growth machine. We also focus on improving sales processes so that our clients can be more efficient and effective in the way that they sell their products or services.
A healthy culture is critical for growth! Our team members are witty, scrappy, proactive, ambitious, tech savvy, analytical, creative, and dynamic communicators. We all strive to drive value for the clients we serve and feel great about doing just that. Work life balance also is key for the continued success of our agency.
What We're Looking For:
We are seeking an experienced web production and creative designer to join our growing team. We need someone who can help get into the backend of various CMS's (WordPress, HubSpot, Shopify, Squarespace, etc) and carry out updates to pages but also have an eye for creative design to make things look good!
In this role you would be working closely with our Creative Director who would guide the overall design & development process but needs help with executing the tasks at hand. You'd get to stamp your own personality and creative ideas on worthy brands as part of a small team; that is both rewarding, but also comes with a fair degree of responsibility.
This role would be remote and part of an awesome team and work culture!
Responsibilities:
Digital creative design & development of various collateral
Example tasks include email newsletter design/dev, long form asset design, preparing images for various web formats using techniques such and overlays, gradients, transparencies, etc
Image display ads design, one-pager brochures, building custom graphics, etc
Website production updates & tasks across a variety of platforms (90% of our efforts are on WordPress or HubSpot)
Example tasks include building & updating web pages, implementing copy into sections of web pages, update web pages with new sections and copy provided
Updating imagery on various collateral, sourcing client or stock imagery to update in blog posts, email newsletters, and web page banners, etc.
HubSpot build out of landing pages, emails, forms, workflows, and campaigns (can be trained)
Communicating with our Creative Director as well as updating all tasks via our project management tool (Asana) and communication tool (Slack)
Quality testing before pushing to production to ensure no errors
Skills To Be Successful:
Adobe Photoshop experience is a major requirement. Adobe Illustrator experience is an additional plus! Must have a good understanding of web compression, file formats, and naming conventions.
Experience with the major CMS platforms including WordPress,  HubSpot, Squarespace, Shopify, etc.
Experience using front end visual building tools and WYSIWYG editors to make updates or build web pages.
Experience with WP Bakery (formerly Visual Composer) and/or Elementor is a major plus!
A detail-oriented mindset when working with / creating campaigns that have several moving parts (Landing Page, Forms, Thank You Page, Lead Sources, Campaigns, Workflow Automation, Email Autoresponders, etc.)
A balanced level of technical chops, as well as an eye for good design, typography, and imagery.
Keen on organization within files and folders, naming conventions, etc.
Desired Qualities:
Technical and web-savvy with creative chops who is driven and motivated to succeed
Able to adapt to a highly dynamic, fast-paced agency environment .Prior digital agency experience is a bonus!
Continuously researching and expanding knowledge of the constantly changing landscape of web technologies and best practices.
Honest attention to detail is critical for success in this role.
Comfortable working independently and managing task deadlines and deliverables
Compensation & Benefits:
Full Time / Part time / Freelance position with a competitive pay. Open for discussion
Work alongside "mad geniuses" – We only hire the best talent to join our team
Be a part of a growing agency that has serious momentum into the future
Work with the best technology, tools, and support in the industry
Room for serious growth both personally and professionally!
How to Apply:
Job Application Link: https://webitmd.com/careers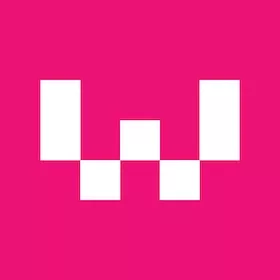 WEBITMD is digital growth agency focused on performance marketing & sales services tailored to drive growth for SMB's around the world.
APPLY NOW
Our member agencies are always looking for the best candidates to hire.